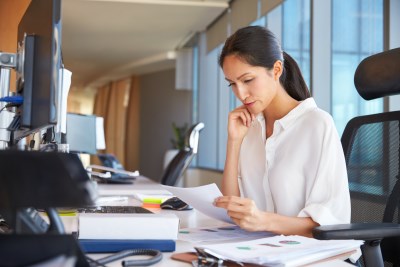 In March 2021 the American Rescue Plan Act of 2021 (ARPA) was signed into law with COBRA subsidy provisions. ARPA created a 6-month subsidy period – April 1, 2021 to September 30, 2021 – during which certain assistance eligible individuals (AEI) may receive fully subsidized COBRA coverage.
An AEI is a qualified beneficiary who is eligible for COBRA coverage between April 1, 2021 and September 30, 2021 due to an involuntary termination of employment or reduction in qualifying hours, if the AEI elects such coverage. A qualifying AEI would not pay COBRA premiums during the subsidy period. The subsidy period does not extend the maximum COBRA coverage period; ARPA simply suspends the AEI's obligation to pay for COBRA for up to 6 months.
If an AEI did not elect COBRA coverage previously, or timely elected but discontinued coverage before April 1, 2021, the AEI is entitled to the subsidy if he/she makes an election within a new 60-day Special COBRA Election Period under ARPA.
All group health plans that are subject to COBRA, except health flexible spending accounts, must provide this subsidized coverage. Providing coverage is an employer requirement, and employers will need to collect the subsidy from the federal government. Employers will pay for their AEIs' COBRA coverage and be reimbursed through credits against certain payroll taxes.
In early April, HMAA notified applicable employer groups of the subsidy and included a list of potential AEIs. HMAA will send notices to affected individuals prior to the deadline of May 31, 2021. Employers that self-administer their company's COBRA coverage will be responsible for sending notices to their affected individuals.
For more information about ARPA, you may refer to www.whitehouse.gov/american-rescue-plan. Due to the fluidity and complexity of the requirements, please consult with your legal or other advisor as needed.
This notice and its FAQs were last updated on April 19, 2021; are based on HMAA's interpretation; do not represent financial, tax, or legal advice; and are subject to future review and modification.
Frequently Asked Questions
When does the Subsidy Period begin and end?
Trio
2021-04-19T18:03:38+00:00
The Subsidy Period begins on the later of April 1, 2021 or the date the AEI becomes eligible for COBRA coverage. The Subsidy Period ends on the earliest of (a) September 30, 2021; (b) the end of the 18-month maximum COBRA coverage period; or (c) the date the individual becomes eligible for other group health coverage or Medicare.
For example, imagine five employees: Amy, Barry, Cathy, Danny, and Elena. These employees lost their employer health plan coverage due to involuntarily termination on January 31, 2020.
Amy elected COBRA coverage a few weeks after termination by submitting a COBRA election form. As of March 31, 2021, Amy still has COBRA coverage. Amy's 18-month maximum COBRA period will end June 30, 2021. Amy is entitled to the COBRA subsidy for the months of April, May, and June 2021.
Barry elected COBRA coverage after termination, but discontinued it after two months. If Barry elects COBRA coverage during the extended election period outlined below, Barry will receive subsidized COBRA coverage for April, May, and June 2021.
Cathy did not elect COBRA coverage following termination of employment. Like Barry, if Cathy elects COBRA coverage during the extended election period, Cathy will receive subsidized COBRA coverage for April, May, and June 2021.
Danny became entitled to Medicare in March 2021. Even if he does not enroll in Medicare, Danny is not eligible for the COBRA subsidy because of Medicare entitlement.
Upon employment termination, Elena was eligible to enroll in her spouse's health plan. Elena did not enroll at that time, and her spouse's plan requires timely enrollment upon a qualifying event or during open enrollment. Elena may be eligible for the COBRA subsidy until a new qualifying event occurs or her spouse's plan has an open enrollment during the COBRA subsidy period.
The above is provided for informational purposes only, and does not constitute business or legal advice.