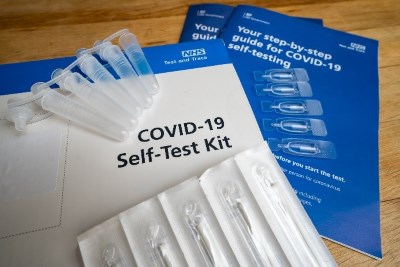 Free at-home, over-the-counter (OTC) COVID-19 tests can be ordered online at covidtests.gov.
OTC diagnostic tests authorized for emergency use, cleared, or approved by the U.S. Food and Drug Administration (FDA) are covered at 100% when purchased directly through our preferred pharmacies (currently Rite Aid, Sam's Club, and Walmart) by HMAA members with medical or prescription coverage. Be sure to present your member ID card to the pharmacy cashier as proof of coverage.
Alternatively, you may purchase these tests at an online retailer or a pharmacy other than HMAA's preferred pharmacies and be reimbursed at the lesser of the actual cost or $12 per test.
HMAA covers up to 8 OTC tests per member per calendar month without the need for a healthcare provider's order, clinical assessment, or other medical management requirements; and at no out-of-pocket cost.
If ordered or administered by a healthcare provider, there is no limit on the number of tests covered.
HMAA continues to closely monitor developments, and we will provide updates as more information becomes available. For further assistance, contact Customer Service.
This notice was last updated on January 19, 2022.