Breast Pump with Accessories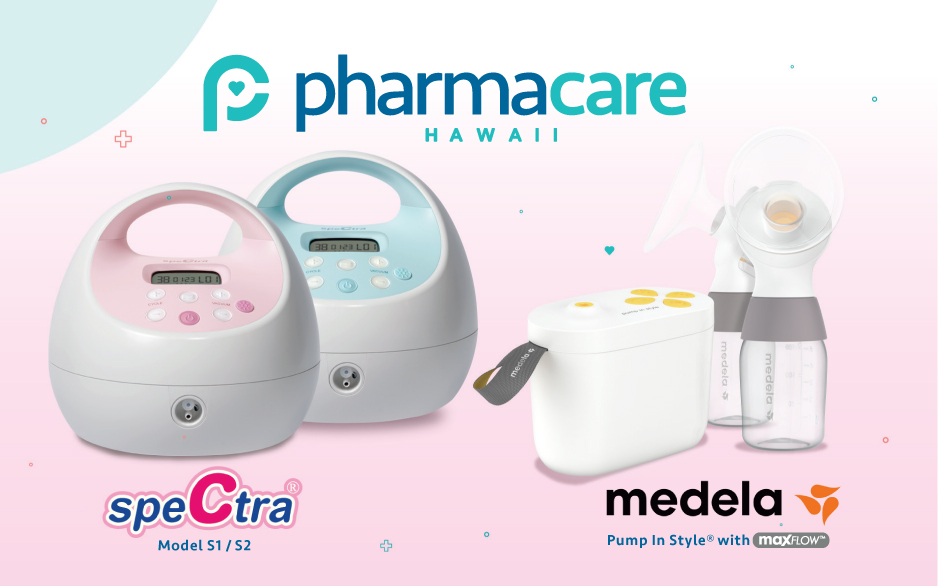 One free breast pump (excludes tax) from a participating provider or pharmacy is available per pregnancy for expectant mothers covered by an HMAA medical plan, regardless of participation in Baby & Me. If ordered through HMAA or Pharmacare, a special gift of accessories to help with nursing your baby will be included, courtesy of Pharmacare Hawaii.
Simply submit a request or contact our Wellness Department to have your breast pump conveniently delivered to your home at no charge, or pick it up at a Pharmacare Hawaii location. Available at 26 weeks of pregnancy if ordered through HMAA.
Request a Breast Pump
Prior to submitting this request, please review the eligibility requirements at the end of the form. We will respond with next steps via email.
Note: Information may be sent to you via email. In some cases, emails may be found in your "junk" email folder. If you do not get a response from us within 2 business days of submitting your request, please contact our Wellness Department.